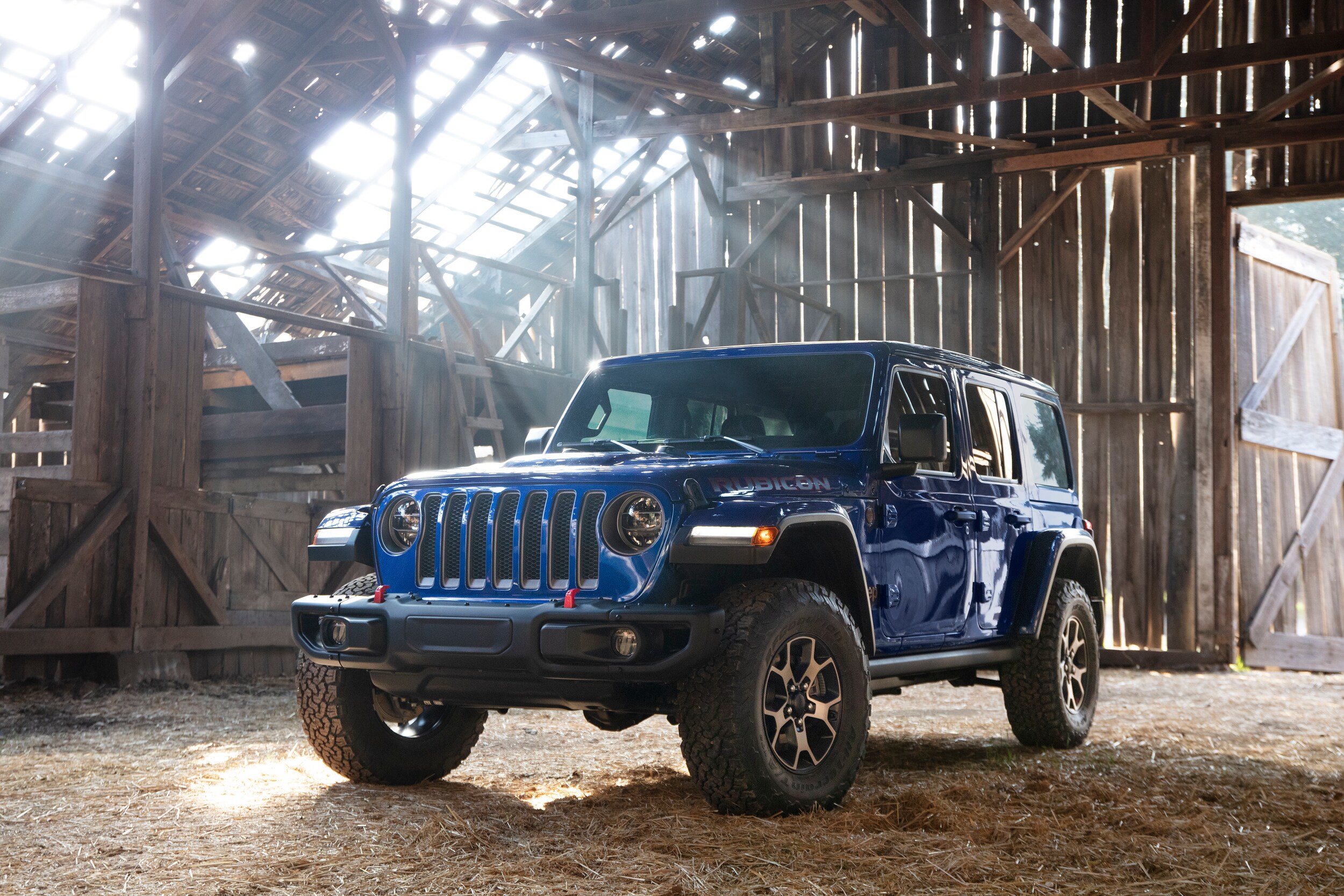 ?
The new Jeep Wrangler is available in several exterior colors, but this vehicle is a standout. Everything under the sun can be found with this particular SUV, including exceptional engine strength, innovative technologies, and comfort components. The new Wrangler can be chosen in several trims, including the Sahara, Sport, Sport S, Rubicon, Willys, Black & Tan, North Edition, and many more. Two-door models and four-door models are also available. To learn more continue reading.
Interior Presence
The interior of the Wrangler is a breath of fresh air. Consumers will love the astounding views from the open-air capabilities you know and love from Jeep.
Consumers can opt for a glass top, hardtop, or soft top. If you choose the soft top, then this particular roofline can be removed via zipper. New for 2020, the front windshield can easily be removed to let in more fresh air.
Up to five people can sit in the cabin. Comfort and support is the goal. Premium cloth and leather-trimmed seats are also available. The new Wrangler has no weaknesses to speak of, especially when dealing with the interior cabin. You and your passengers will enjoy the nine-speaker Alpine system, which comes equipped with a 552-watt amplifier.
Innovation & Features
Some of the most cutting-edge technologies can be found in the SUV's cabin. At the center of the dash sits an 8.4-inch touchscreen display. You can answer phone calls from this screen as well as choose from a plethora of music, maps, and audiobook apps to just name a few.
There's also a 7.0-inch driver display that's full of beneficial information. Wi-Fi connectivity is another exceptional benefit for web surfing while on the go.
Streaming music is quite easy thanks to Apple CarPlay and Android Auto. In addition to that, consumers will have access to up to 75 safety and security features. The SUV's rigid chassis is made from high-strength steel, and there's an advanced airbag system. Other advanced safety features included are Forward Collison Warning, Blind Spot Monitoring, Automatic High-Beam headlamps and Adaptive Cruise Control.
If this SUV isn't a next-level icon, then what is? The Jeep Wrangler is ready to hit the highway with you as the driver.