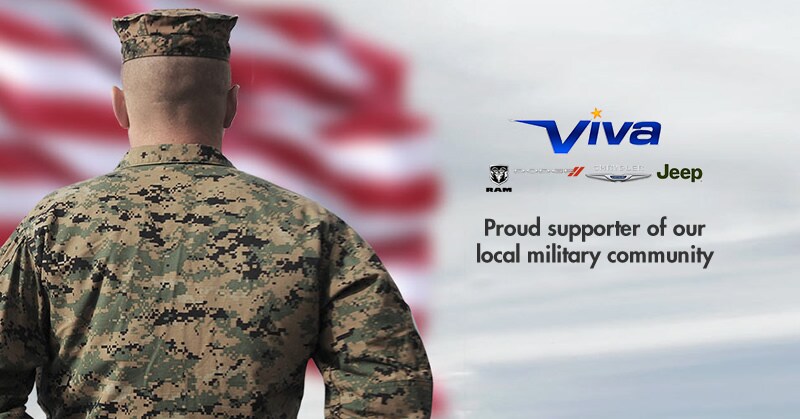 You've spent years in service to your country. The least we can do is show our gratitude by making it easier for you to get around! Let our Dodge dealer in El Paso help you get behind the wheel of your favorite Chrysler, Jeep, Dodge, and more with any of our several military programs.
When you're checking out that gleaming new car, truck, van, or SUV, keep in mind it might be a little easier to get than you originally anticipated. Our military discount program offers a $500 cash allowance toward the purchase or lease of a brand-new vehicle, so don't hesitate to take a new Ram model for a test drive around the Las Cruces area. After all, the only thing more satisfying than that "new car smell" is the "new car at a great price" smell.
Military Discounts for El Paso Dodge Drivers
Our service men and women need only to meet a few standards in order to be a part of our military program. You must be active military or reserve, or retired and honorably discharged military or reserve. 100% disabled veterans (or those rated by the V.A. as Individually Employable) can also receive the military coupon. Furthermore, If you're an honorably discharged veteran, you can come see us for the discount within a year of the discharge date. The best part? This deal works with other rebates in our arsenal, so be sure to talk to us about your eligibility.
If you have more questions, contact us at (915) 834-6300. We'll be happy to assist you!