Automotive Oil Change Services Provided in El Paso, Texas Near You
To keep your engine running properly and ensure the various components work in harmony, our certified technicians strongly recommend keeping up with a routine oil change schedule. While this may seem like an inconvenience or even a waste of time and money, this certainly is not true. Fresh motor oil helps lubricate the various metallic components within your engine, preventing them from grinding against one another, which could cause severe damage. Avoid costly repairs by bringing your Chrysler, Dodge, Jeep, or Ram to our service department at Viva CDJR in El Paso, so we can check your motor oil's condition and level. Motor oil degrades over time and can build up debris with normal use, which can compromise its efficacy. Schedule an appointment today and let us help you navigate the world of automotive motor oil.
Oil Change Services Offered at Viva Chrysler Dodge Jeep Ram
At Viva CDJR of El Paso, Texas, we are proud to offer the full range of oil change services for your convenience. Regardless of the type your vehicle needs, we have you covered with high-quality oil options, which our technicians can efficiently change out for you. An oil change service at our department includes draining your old oil, replacing your oil filter, inspecting the reservoir for any leaks, and adding fresh oil to an appropriate level.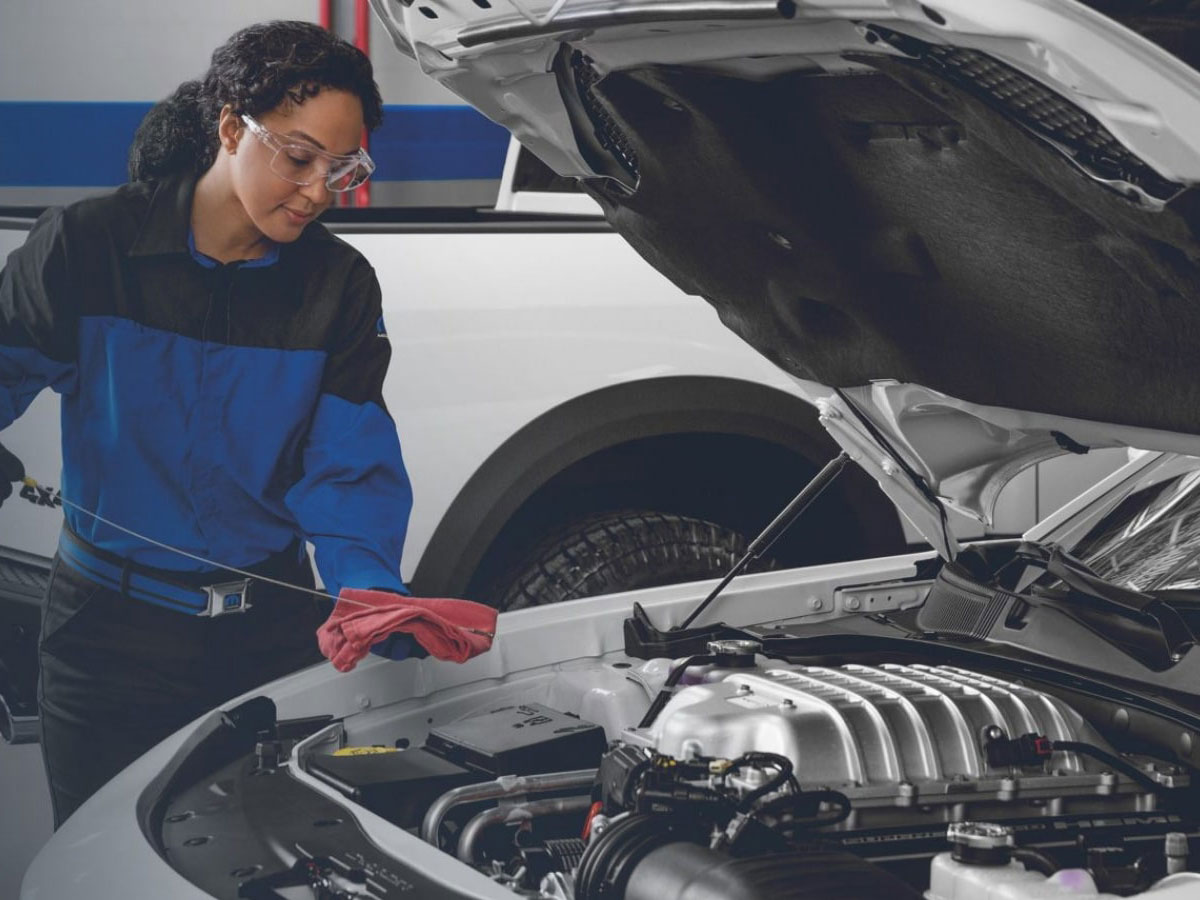 Conventional Oil Change
If your vehicle takes conventional oil, schedule an appointment today, and we will change your oil using a quality replacement. This type of oil is also known as traditional motor oil, because it has been used for decades in vehicles It is refined from petroleum and typically is the cheapest option.
Learn More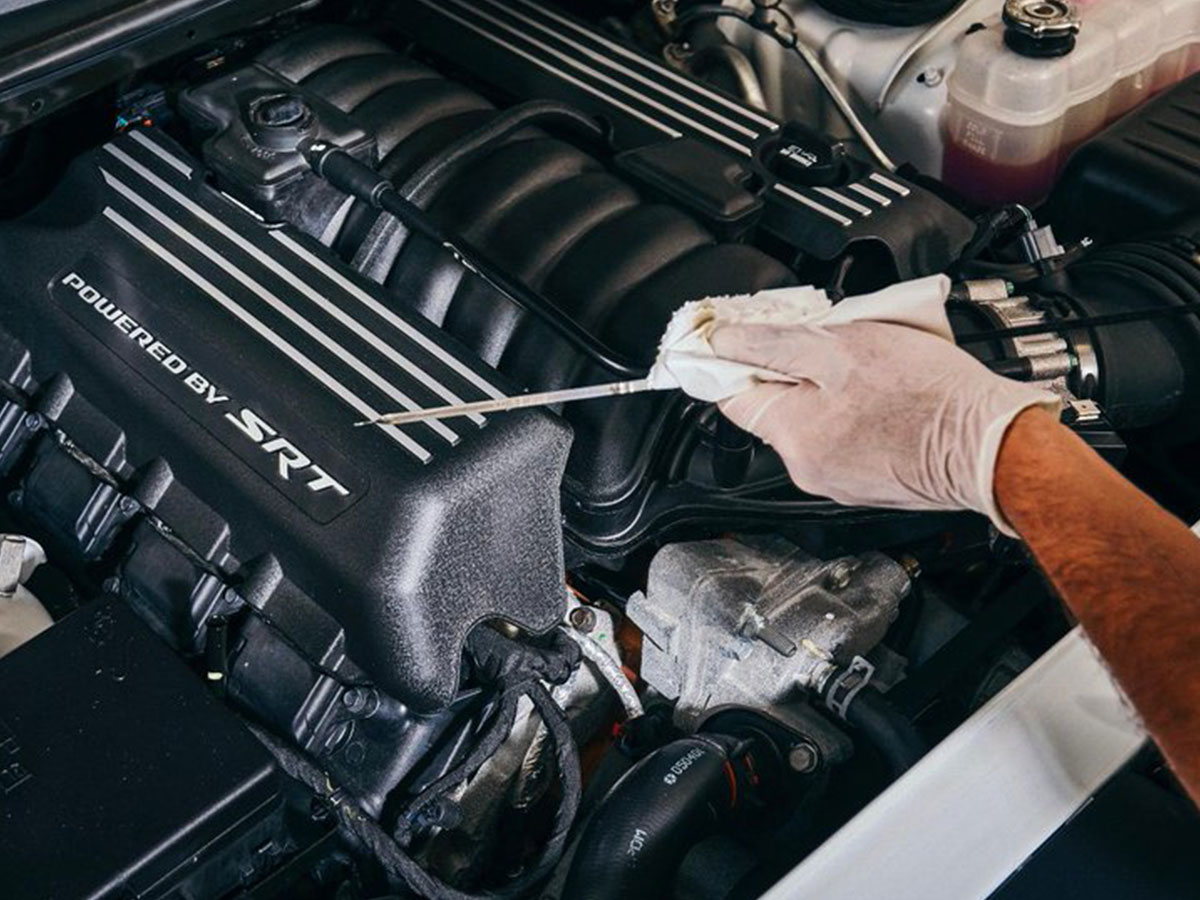 Synthetic Oil Change
When you need full-synthetic motor oil, we have many options from which to choose. This high-quality motor oil is man-made from various additives to impart greater benefits to your engine, including viscosity, lubrication, and thermal resistance. This is the top choice recommended by our certified technicians, and you will not have to have your oil changed as frequently.
Learn More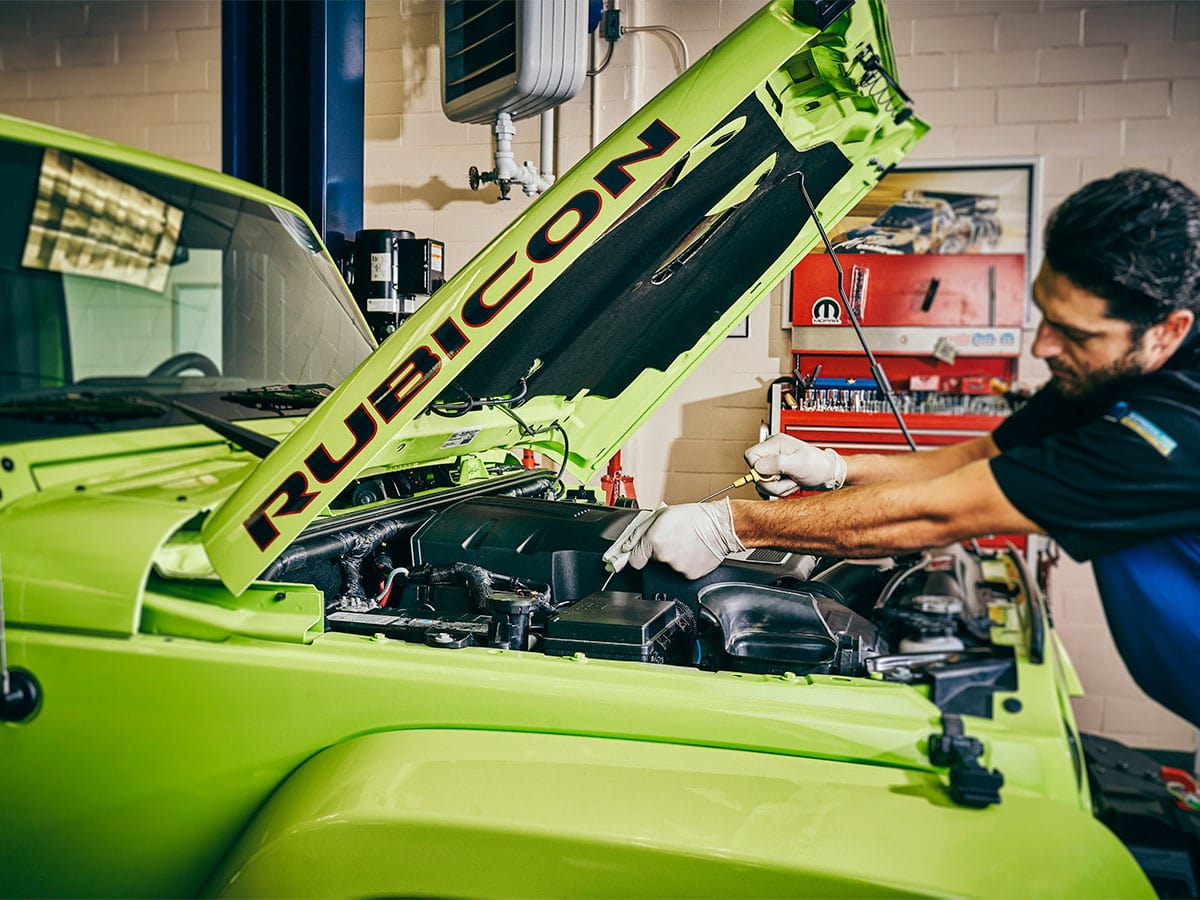 Semi-Synthetic Oil Change
This blend of conventional and full-synthetic motor oil is a great option if you are looking for a mid-range price point that will still provide added benefits for your vehicle's engine.
Learn More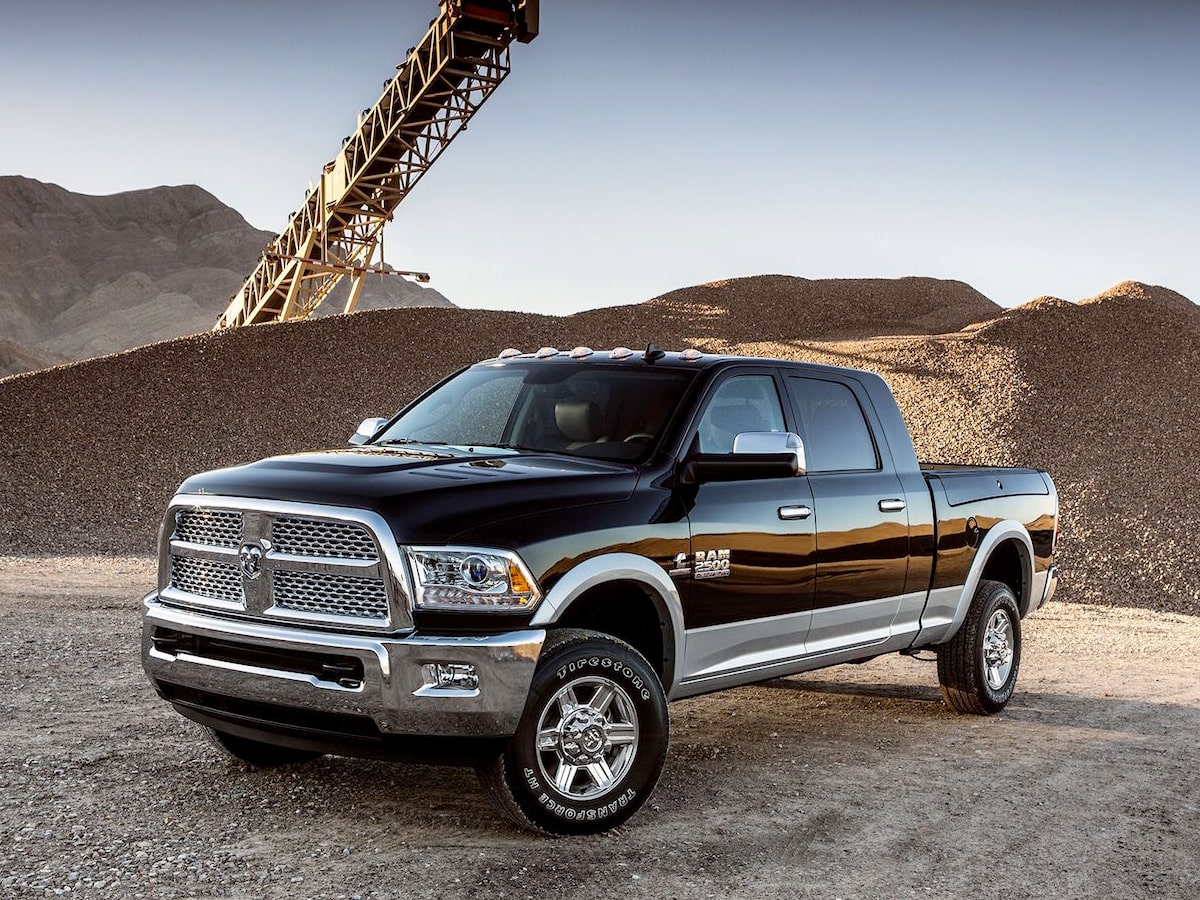 Diesel Oil Change
If your vehicle requires diesel oil, we have you covered. This oil is specifically made for use in diesel engines and has very particular additives to improve functionality.
Learn More
When to Have Your Vehicle's Motor Oil Changed
If you have put off getting your oil changed and you aren't sure how long it has been, it is best to bring your vehicle in as soon as possible. This is especially true if a dashboard warning light has come on for your oil or if your car, truck, or SUV is exhibiting any of the following signs of dirty, compromised motor oil.
Delayed start
Abnormal noises, such as taking sounds
Shaking while idling
Excessive exhaust
Viva CDJR of El Paso, TX Can Quickly Change Your Oil
When you are ready to schedule your oil change service at Viva Chrysler Dodge Jeep Ram of El Paso, simply give us a call at our service department or use our convenient online scheduling system. We strive to make automotive maintenance hassle-free so you can get the necessary repairs your vehicle needs without the headache or high price point. We offer high-caliber services performed by certified technicians who install only genuine OEM parts and know the motor oil appropriate for your particular make and model. Enjoy our comfortable waiting lounge while you wait, and take advantage of our complimentary multi-point inspection, in which we will perform a detailed examination of your vehicle's critical components. Come see why we are a local favorite, whether you live in Fort Bliss, Horizon City, Socorro, Texas, or even Sunland Park, New Mexico.
Schedule Service
Viva CDJR Service Department Amenities
Comfortable Waiting Area
State-of-the-Art Facility
Viva Chrysler Dodge Jeep

8434 Gateway Blvd E
El Paso, TX 79907-1513