by Mary Gomez
13 June, 2016
Info Articles
When it comes to off-road adventures, the 2017 Jeep Grand Cherokee from El Paso has a lot to offer. Launched only recently, this vehicle commands attention with its set of upgrades and enhancements. The latest model of Trailhawk, in fact, is considered the "most capable factory factory-produced Grand Cherokee ever."
Perfect for those prioritizing capability and luxury, the 2017 Jeep Grand Cherokee from a Jeep dealership in El Paso is worth a shot.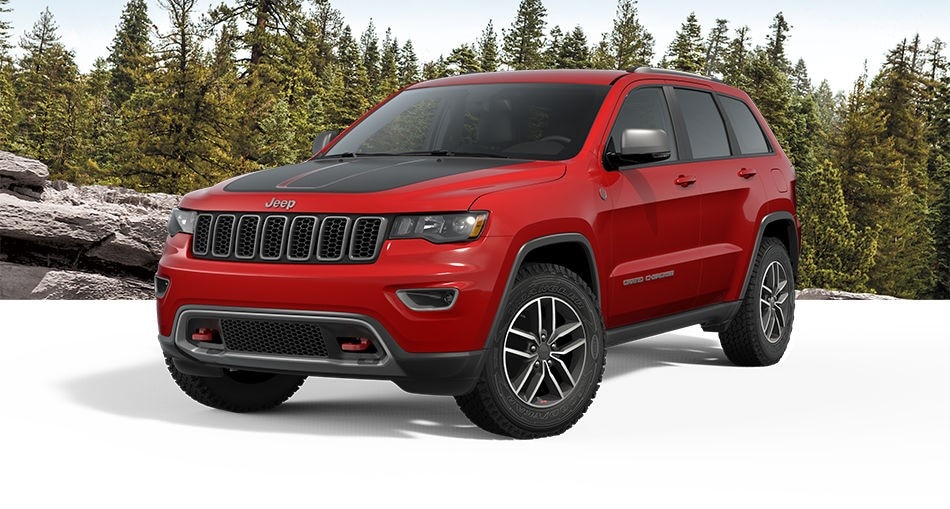 The 2017 Jeep Grand Cherokee from El Paso: Performance
The 2017 Grand Cherokee Trailhawk is equipped with a set of technologies that make it suitable for off-road driving. Among these is the Quadra-Drive II 4x4 system. It has a rear electronic limited slip differential as well. Ground clearance is good, too, protecting your vehicle from harsh road elements. The Quadra-Life air suspension offers several performance benefits while the 18-inch adventure off-road tires allows the vehicle to perform in style.
The 2017 Grand Cherokee is available in three engine options. The 3.6-liter V6 offers 295 horsepower while the turbodiesel V6 delivers 240hp. If you need a faster ride, you can go for the 5.7-liter V-8 for its 360hp. You can work on these speed with the help of an eight-speed automatic, allowing you to adjust your driving experience.
Design
The exterior of the 2017 Grand Cherokee from El Paso bears a fresh look. The front and rear features red tow hooks while the front fascia emphasizes Grand Cherokee's 75th anniversary. There are also gray accents used to style the mirror housings and roof rack. Simply looking at the Grand Cherokee Trailhawk is enough to know that it's an off-road vehicle.
When you get inside the 2017 Grand Cherokee from El Paso, expected to be greeted by prime performance seats in leather and suede. The steering wheel emphasizes Trailhawk's identity while gun metal and piano black accents add a touch of sophistication. An 8.4-in Uconnect infotainment system is also available to give you details on suspension height, wheel articulation, and other vehicle information.
Safety
Safety is a crucial aspect that the 2017 Grand Cherokee doesn't take for granted. It has several features such as Selec-Speed Control with Hill Ascent Control that can help you drive through steep hills. There's also the lane departure warning that keeps you in your intended path, as well as parallel and perpendicular parking assistance.
Are you ready to go on an off-road adventure? The 2017 Grand Cherokee can bring you there. Just visit a dealer of Jeep in El Paso to check it out yourself.
Source:
Jeep brings polar opposite Grand Cherokees to New York, cnet.com
Jeep reveals its most capable and luxurious Grand Cherokees, gizmag.com